Anguis fragilis s.l. - map of occupied quadrates
Clicking on marked quadrates will display appropriate locality finds.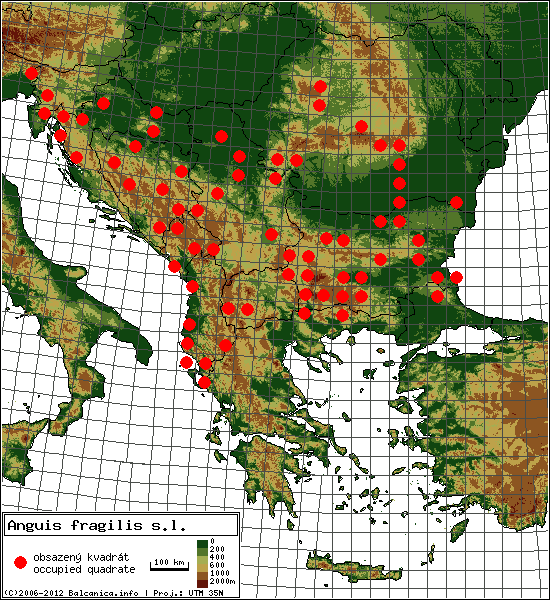 Total number of all occupied quadrates: 70
Total number of locality finds: 195
Occurrence of the taxon in: 1992 - 2018
Altitudinal division of the locality finds: 0 - 1714 m a. s.